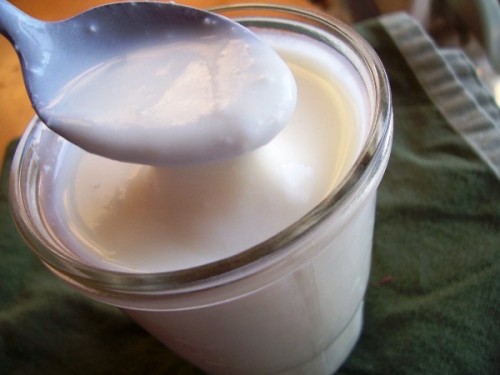 I just made some yogurt in my Crock Pot. I know that sounds strange but it worked really well!
Click here to find out how to make your own!
(I let it culture for 13 1/2 hours...the recipe said for 8-12)
This is way cheaper than buying organic yogurt from the store and I love the simplicity of not hassling with a yogurt maker or anything like that. The texture was very smooth, almost like Greek yogurt. If you try it, let me know how yours turns out!